Thunder Bay Home Check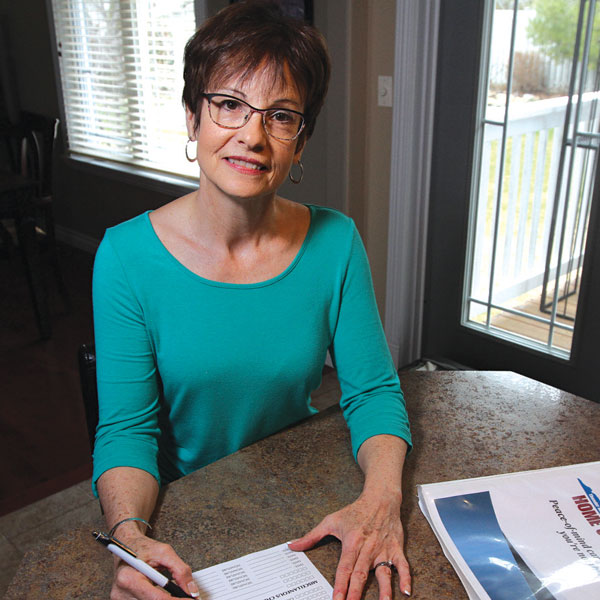 Therese Augruso
Home Check provides peace of mind
Whether you're away for a few days, a few weeks or a few months, Therese Augruso is there to make sure your home is secure and you're at ease knowing everything will be taken care of.
Thunder Bay Home Check Inc. is available to make daily checks on your property, as well as pick up the mail and check in on your pets.
"I am an independent incorporated business, which means I have a business licence and insurance coverage as required." Therese says. "There are no other private businesses in Thunder Bay that offer the same individualized services that Thunder Bay Home Check provides," Therese says.
After retiring as a general lines insurance broker, Therese wanted to keep in contact with the community and saw a need for this type of service in Thunder Bay.
The venture was launched in the summer of 2013 and as a new concept Therese wasn't sure what kind of response she would receive.
"I am very pleased with the growth of my business and have met wonderful clients," she says
At Home Check, Therese will discuss the specific needs of a homeowner. Her staff, another employee and several on-call providers, will make regular checks and perform work such as snow removal and grass cutting. They will also inspect for damage after inclement weather and deal with insurance issues so that any unexpected development can be dealt with promptly.
"I feel that my expertise in the insurance industry gives my clients confidence that they have made the right decision in hiring me to look after their most prized possessions," she says.
Therese spent nearly 30 years in the insurance industry and knows the importance of having a reliable person check your home while you are away. "Read your insurance contracts so that if the unexpected happens you are protected," she advises.
The success has led her to plan an expansion of the services Thunder Bay Home Check offers, such as small home repair projects and renovations.