Wakefield Oil Change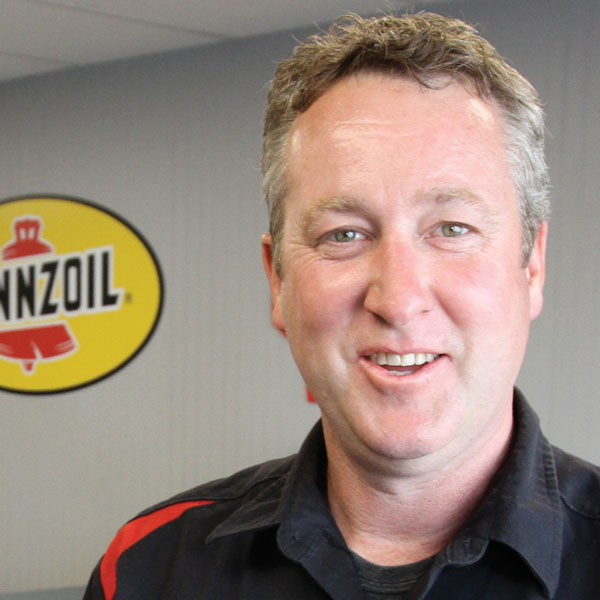 Gary Linquist
Linquist makes U-turn into the garage, carries on family tradition
Going from selling hockey equipment to running a full-service garage may seem like you're heading down the wrong path. For Gary Linquist, the Uturn from sports marketing to getting your hands dirty on an oil-change-and-lube job was something he had to do.
"I was at the stage in my life of looking for a new venture after departing my previous position," explains the owner/manager of Wakefield Oil Change Plus. "My uncle was trying to sell the business so he could retire. I decided to take a huge turn in life and move away from working in sports and keep the business in our family."
Automobiles and the business of hockey have played a large role in his family. His grandfather Morley Weatherbee and uncle Bob had an interest in automotives. His father, Gary Linquist, Sr., was a player and trainer with the Thunder Bay Twins in the 1970s and '80s.
Son Gary's adult life also centered on hockey. He spent time with the local Thunder Bay Senators as equipment manager, eventually rising to the National Hockey League with the Mighty Ducks of Anaheim. From there, he joined Easton and then CCM Hockey, becoming sports marketing manager for all of North America. He supervised the sales reps who serviced teams from the junior leagues up to the pros.
Looking for a new challenge after 25 years in the hockey world, the chance to take over Wakefield Oil Change Plus was an opportunity he couldn't pass up, or let slip through his fingers.
"I didn't want to see a business that has been around for 30-plus years changing hands or shutting its doors," he explains. "The Wakefield family built something special, my uncle continued what they started and I guess I'm the one who will continue the legacy."
Wakefield Oil Change Plus offers 10-minute noappointment oil changes, automotive repairs, tires and corrosion rust-free protection.
"We provide almost all your automotive service needs under one roof," Gary states.
He has inherited a crew with plenty of know-how. There is a certified mechanic with 20 years' experience and a lead oil bay technician who's been at the shop 15 years. Along with several new employees, Gary himself is not shy about to pitching in — when he's not occupied with advisory calls, shuttling customers or completing sales reports that is.
"I jump around and fill all the needs," Gary says. "I more or less don't have my office hands anymore. They are turning into mechanics' hands!"
One thing he's noticed is that customers are appreciative of honest, up-front service and show their gratitude by, for example, bringing in baked goods at Christmas.
Wakefield Oil Change Plus is also stepping up to the plate and giving back to the community. They will donate $1 from every oil change to the Northern Cancer Fund.
His administrative and marketing experience have come in handy, but Gary's strength is built on a desire to learn new things.
"A strong work ethic is key," he says, "but to succeed in life you need to be able to adjust on the fly, learn from your mistakes and not be afraid to do something you've never done before."